FARRAH
Farrah is an exciting new mare for us at Braecrest. She is sired by the famous KWPN stallion Flemmingh, and is out of the mare Wendi Road (Farrington x Grand Slam).
Flemmingh has all the great Holstein jumping names in his pedigree. His dam line combines the blood of the French import Cor de la Bryère with the Holstein stalwart, Farnese, with a double dose of Thoroughbred on his grand-dam's line. Flemming sired beautiful, big, long-lined horses with three perfect gaits. This is proven by the great number of Ster and Keur mares, champion foals and dressage performance horses he has produced. Flemmingh mares prove themselves in breeding, and the stallions Krack C, Santino and Lingh are some of the most famous Flemmingh sons.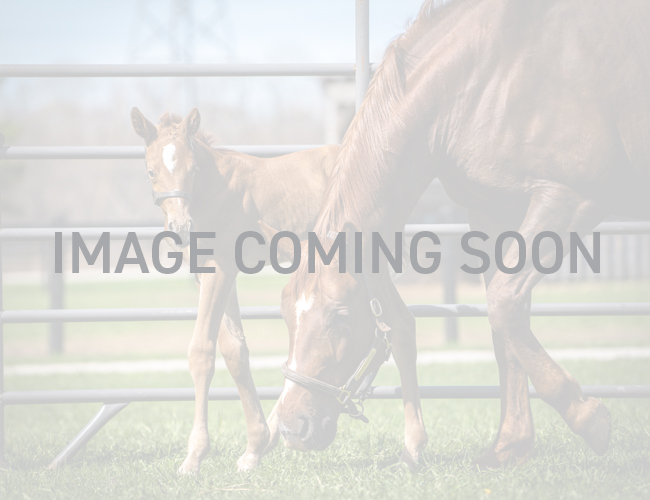 DOB: May 21, 2010  REGISTRY: KWPN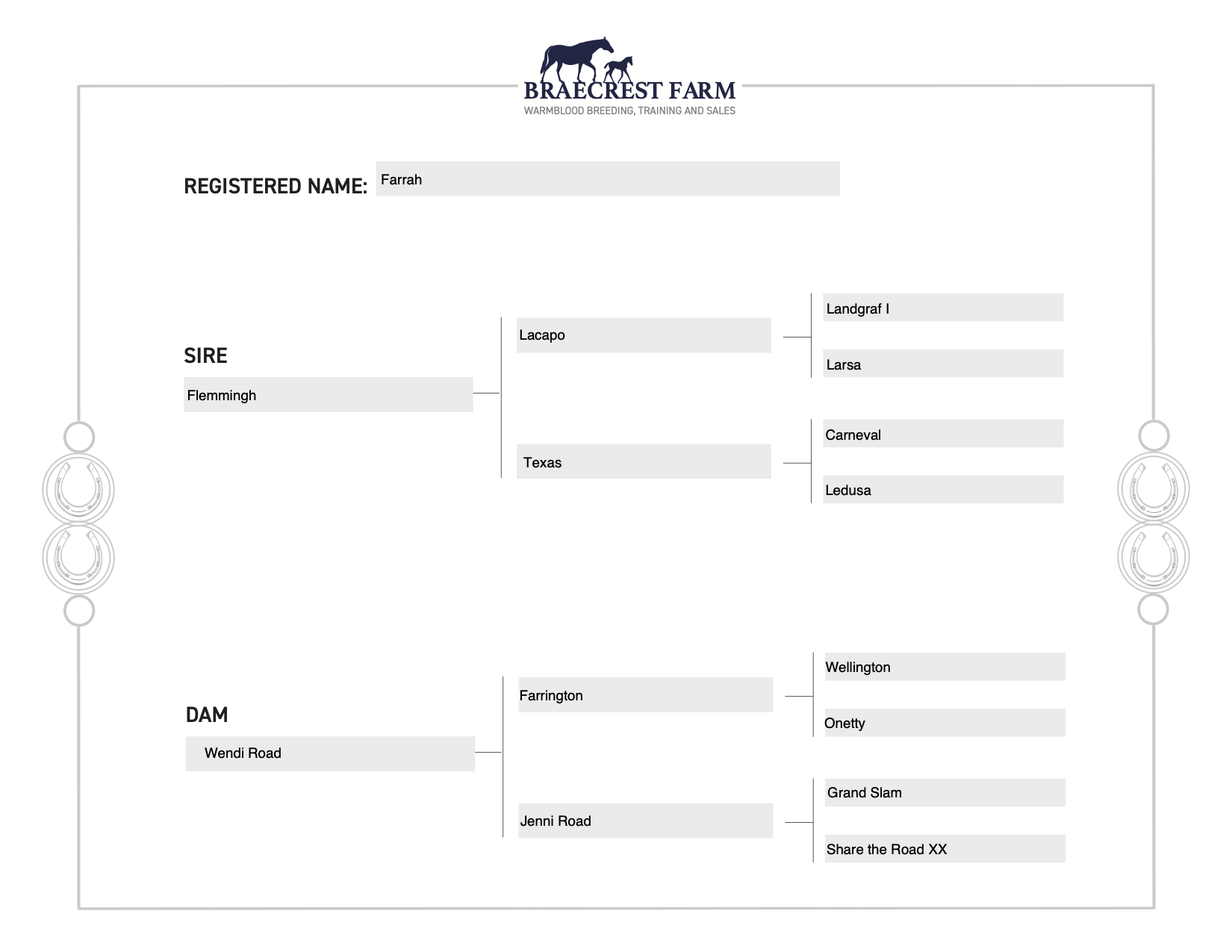 Farrah is in foal to Dreamscape Farm's fabulous Oldenburg stallion 'Checkmate', due early June.